(Photo by Lionsgate / courtesy Everett Collection)
Early in his career, Ryan Reynolds had moderate impact as the face of National Lampoon's last watchable movie, Van Wilder. And he had enough comedy wattage, even in 2004, to turn a cameo as a skeptical nurse in Harold & Kumar Go to White Castle into a durable internet meme. But for a guy who made a gross-out comedy called Waiting, he'd have to do exactly that until he became a household name in 2009. Sure, prior to that, he would also make Smokin' Aces and Blade: Trinity, but 2009 saw Reynolds in Greg Mottola's post-Superbad movie Adventureland, becoming the Merc With A No Mouth in X-Men Origins: Wolverine, and co-starring in the Sandra Bullock rom-com The Proposal. The Proposal wasn't Fresh, but it made a lot of money, and though everyone hates X-Men Origins, no one blames Reynolds for it.
And that's part of his charm: Even if the movie he's in is terrible, you never end up liking him less. It's how his rep could survive disasters like Green Lantern and R.I.P.D., while fringe Certified Fresh movies like Buried, The Voices, and Mississippi Grind reminded audiences that this guy had the chops to be one of the biggest stars in the world, if he could just find the right vehicle.
We all know what that would be: Deadpool, the profane, R-rated comic book movie that made the fourth wall come crashing down on topics rife for spoofing, like the ridiculous bombast of superhero movies and Reynolds' own career in Hollywood. Since rectifying his past comic book movie transgressions, highlights in Reynolds filmography include The Hitman's Bodyguard, Life, and, of course, Once Upon a Deadpool.
For 2021, he's got Free Guy, The Hitman's Bodyguard's Wife, and Netflix's Red Notice. As they release, we're ranking all Ryan Reynolds movies by Tomatometer!
#37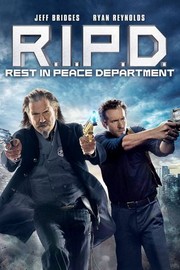 Adjusted Score: 16.495%
Critics Consensus: It has its moments — most of them courtesy of Jeff Bridges' rootin' tootin' performance as an undead Wild West sheriff — but R.I.P.D. is ultimately too dim-witted and formulaic to satisfy.
Synopsis: Jeff Bridges and Ryan Reynolds headline the 3D supernatural action-adventure R.I.P.D. as two cops dispatched by the otherworldly Rest In… [More]
#36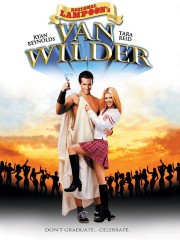 Adjusted Score: 20.257%
Critics Consensus: A derivative gross-out comedy that's short on laughs.
Synopsis: The "National Lampoon" franchise is resurrected for another politically incorrect collegiate romp with this R-rated gross-out sex comedy. National Lampoon's… [More]
#35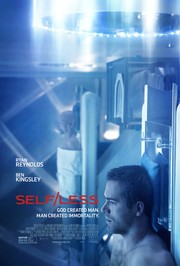 Adjusted Score: 24.042%
Critics Consensus: Self/less boasts a potential-packed premise, but does frustratingly little with it, settling for lackluster action at the expense of interesting ideas.
Synopsis: In this provocative psychological science fiction thriller, an extremely wealthy man (Academy Award winner Ben Kingsley) dying from cancer undergoes… [More]
#34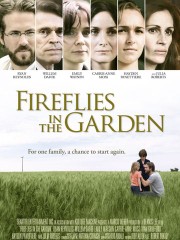 Adjusted Score: 22.934%
Critics Consensus: Despite boasting a stellar cast, Fireflies in the Garden is just tedious, dull and predictable melodrama. Instantly forgettable.
Synopsis: To an outsider, the Taylors are the very picture of the successful American family: Charles (Willem Dafoe) is a tenured… [More]
#33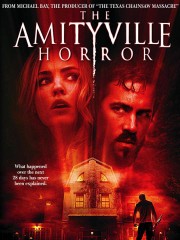 Adjusted Score: 28.281%
Critics Consensus: A so-so remake of a so-so original.
Synopsis: Based on an account from a Long Island man, a tale that centers on George and Kathy Lutz, a newly… [More]
Directed By:
#32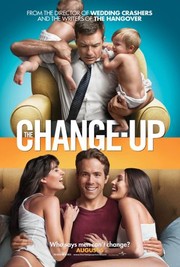 Adjusted Score: 29.622%
Critics Consensus: There's a certain amount of fun to be had from watching Bateman and Reynolds play against type, but it isn't enough to carry The Change-Up through its crude humor and formulaic plot.
Synopsis: Growing up together, Mitch (Ryan Reynolds) and Dave (Jason Bateman) were inseparable best friends, but as the years have passed… [More]
#31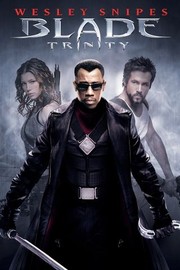 Adjusted Score: 29.577%
Critics Consensus: Louder, campier, and more incoherent than its predecessors, Blade: Trinity seems content to emphasize style over substance and rehash familiar themes.
Synopsis: Wesley Snipes returns as legendary vampire hunter Blade in this, the third film inspired by the popular Marvel Comics character…. [More]
#30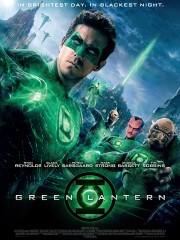 Adjusted Score: 33.809%
Critics Consensus: Noisy, overproduced, and thinly written, Green Lantern squanders an impressive budget and decades of comics mythology.
Synopsis: In a universe as vast as it is mysterious, a small but powerful force has existed for centuries. Protectors of… [More]
#29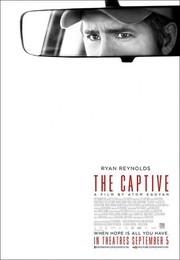 Adjusted Score: 30.414%
Critics Consensus: Wan and lugubrious, The Captive represents another atmospheric, beautifully filmed misfire from director Atom Egoyan.
Synopsis: Matthew steps briefly into a diner and comes out to find that his young daughter Cassandra has vanished without a… [More]
#28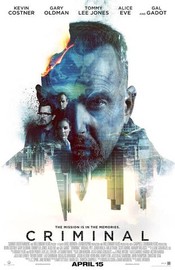 Adjusted Score: 34.896%
Critics Consensus: Despite the valiant efforts of a game and talented cast, Criminal has little to offer beyond the bare minimum expected by the most undemanding of genre enthusiasts.
Synopsis: From Summit Entertainment. The memories and skills of a CIA agent are implanted into the brain of a dangerous criminal… [More]
#27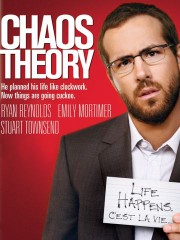 Adjusted Score: 31.556%
Critics Consensus: Ryan Reynolds and Emily Mortimer do what they can, but ultimately Chaos Theory is an overly conventional dramedy.
Synopsis: After living his life with clockwork precision, a man throws any and all caution to the wind in this freewheeling… [More]
#26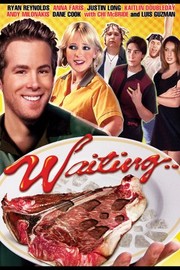 Adjusted Score: 32.545%
Critics Consensus: Waiting… is a gross-out comedy that is more gross than comic.
Synopsis: A waiter for four years since high school, Dean has never questioned his job at Shenanigan's. But when he learns… [More]
#25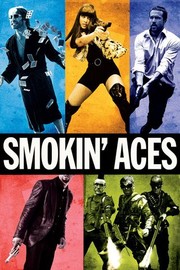 Adjusted Score: 36.076%
Critics Consensus: A violent mess of a movie, Smokin' Aces has some Quentin Tarantino's style but not much of his wit or humor.
Synopsis: When a shifty magician turns state's evidence against a Las Vegas underworld heavy, the high price placed on his head… [More]
#24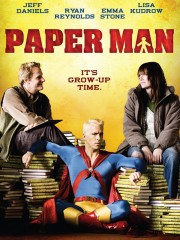 Adjusted Score: 32.07%
Critics Consensus: No consensus yet.
Synopsis: Paper Man is a comedic drama about an unlikely friendship between Richard, a failed middle-aged novelist who has never quite… [More]
#23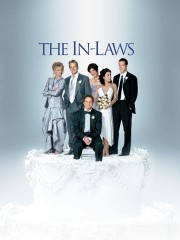 Adjusted Score: 36.558%
Critics Consensus: Bigger and slicker than the original, but not necessarily better.
Synopsis: When prospective fathers-in-law Steve Tobias and Jerry Peyser meet for the first time to celebrate their children's upcoming marriage, the… [More]
#22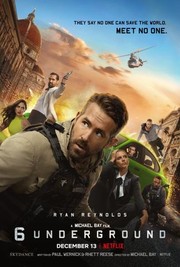 Adjusted Score: 40.321%
Critics Consensus: 6 Underground is loud, frenetic, and finally preposterous — which is either bad news or a hearty recommendation, depending how one feels about the movies of Michael Bay.
Synopsis: What's the best part of being dead? It isn't escaping your boss, your ex, or even erasing your criminal record…. [More]
#21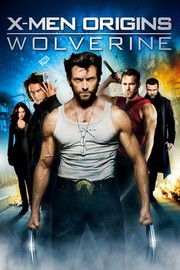 Adjusted Score: 45.669%
Critics Consensus: Though Hugh Jackman gives his all, he can't help X-Men Origins: Wolverine overcome a cliche-ridden script and familiar narrative.
Synopsis: The gruff, adamantium-clawed Marvel superhero Wolverine strikes out on his own in this X-Men spin-off starring series regular Hugh Jackman…. [More]
#20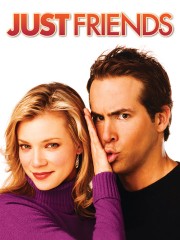 Adjusted Score: 45.2%
Critics Consensus: There are moments of mirth in this overly broad comedy, but mostly, Just Friends is just not that funny.
Synopsis: When Chris, a likable, high-school loser, finally gathers the courage to reveal his love to Jamie — the girl of… [More]
#19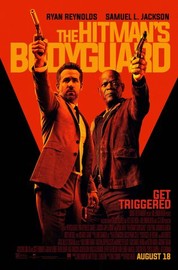 Adjusted Score: 52.304%
Critics Consensus: The Hitman's Bodyguard coasts on Samuel L. Jackson and Ryan Reynolds' banter — but doesn't get enough mileage to power past an overabundance of action-comedy clichés.
Synopsis: The world's top protection agent (Ryan Reynolds) is called upon to guard the life of his mortal enemy, one of… [More]
#18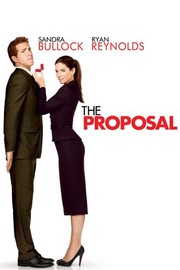 Adjusted Score: 49.949%
Critics Consensus: Sandra Bullock and Ryan Reynolds exhibit plenty of chemistry, but they're let down by The Proposal's devotion to formula.
Synopsis: When high-powered book editor Margaret faces deportation to her native Canada, the quick-thinking exec declares that she's actually engaged to… [More]
#17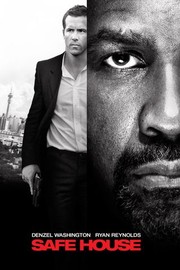 Adjusted Score: 60.063%
Critics Consensus: Safe House stars Washington and Reynolds are let down by a thin script and choppily edited action sequences.
Synopsis: Denzel Washington and Ryan Reynolds star in the action-thriller Safe House. Washington plays the most dangerous renegade from the CIA,… [More]
#16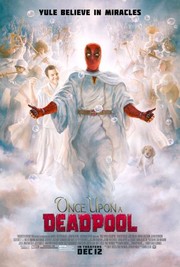 Adjusted Score: 56.774%
Critics Consensus: Once Upon a Deadpool retains enough of the franchise's anarchic spirit to entertain, but doesn't add enough to Deadpool 2 to justify its own existence.
Synopsis: "Fox has been asking for a PG-13 basically since the start in 2006," Ryan Reynolds told Deadline. "I've said no… [More]
#15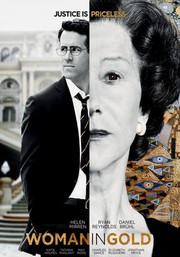 Adjusted Score: 62.464%
Critics Consensus: Woman in Gold benefits from its talented leads, but strong work from Helen Mirren and Ryan Reynolds isn't enough to overpower a disappointingly dull treatment of a fascinating true story.
Synopsis: WOMAN IN GOLD is the remarkable true story of one woman's journey to reclaim her heritage and seek justice for… [More]
#14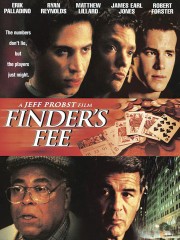 Adjusted Score: 11.561%
Critics Consensus: No consensus yet.
Synopsis: A first feature from the man best known as the host of the hugely successful reality-TV series Survivor, Jeff Probst's… [More]
#13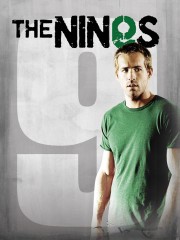 Adjusted Score: 66.293%
Critics Consensus: Though The Nines doesn't solidify as well as writer/director John August would hope for, Ryan Reynolds's strong performance makes each of the film's intriguing segments worth watching.
Synopsis: Writer/director John August ponders the metaphysical aspects of life and art in an episodic allegory that follows three artists as… [More]
#12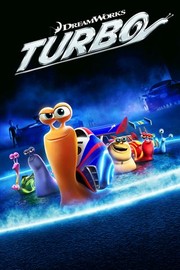 Adjusted Score: 70.928%
Critics Consensus: It's nowhere near as inventive as its off-the-wall premise might suggest, but Turbo boasts just enough colorful visual thrills and sharp voice acting to recommend as undemanding family-friendly fare.
Synopsis: A garden snail dreams of becoming the fastest snail in the world…. [More]
#11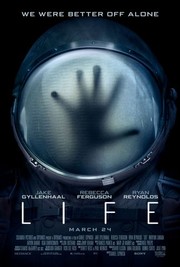 Adjusted Score: 77.723%
Critics Consensus: Life is just thrilling, well-acted, and capably filmed enough to overcome an overall inability to add new wrinkles to the trapped-in-space genre.
Synopsis: Life tells the story of the six-member crew of the International Space Station that is on the cutting edge of… [More]
#10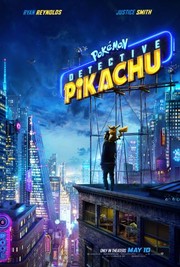 Adjusted Score: 81.312%
Critics Consensus: Pokémon Detective Pikachu may not take its wonderfully bizarre premise as far as it could have, but this offbeat adaptation should catch most — if not all — of the franchise's fans.
Synopsis: The story begins when ace detective Harry Goodman goes mysteriously missing, prompting his 21-year-old son Tim to find out what… [More]
#9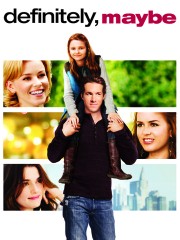 Adjusted Score: 75.306%
Critics Consensus: With a clever script and charismatic leads, Definitely, Maybe is a refreshing entry into the romantic comedy genre.
Synopsis: Will Hayes is a 30-something Manhattan dad in the midst of a divorce when his 10-year-old daughter, Maya, starts to… [More]
#8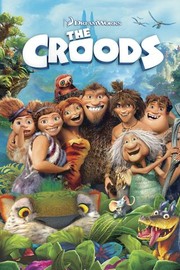 Adjusted Score: 77.225%
Critics Consensus: While it may not be as (ahem) evolved as the best modern animated fare, The Croods will prove solidly entertaining for families seeking a fast-paced, funny cartoon adventure.
Synopsis: The Croods tells the story of the world's first family road trip. When their cave is destroyed, the Crood family… [More]
#7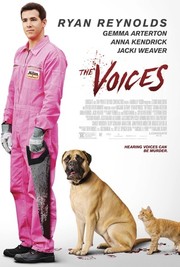 Adjusted Score: 78.056%
Critics Consensus: The Voices gives Ryan Reynolds an opportunity to deliver a highlight-reel performance — and offers an off-kilter treat for fans of black comedies.
Synopsis: Jerry is a seemingly normal man trying to succeed in his new job at the Milton Bathtub Factory. He lives… [More]
#6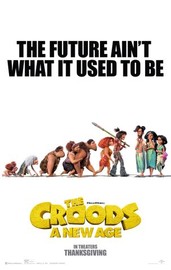 Adjusted Score: 82.351%
Critics Consensus: Another agreeable outing for the titular prehistoric clan, The Croods: A New Age may be the missing link for parents between more elevated family-friendly fare.
Synopsis: The Croods have survived their fair share of dangers and disasters, from fanged prehistoric beasts to surviving the end of… [More]
#5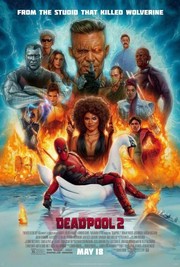 Adjusted Score: 102.231%
Critics Consensus: Though it threatens to buckle under the weight of its meta gags, Deadpool 2 is a gory, gleeful lampoon of the superhero genre buoyed by Ryan Reynolds' undeniable charm.
Synopsis: After surviving a near fatal bovine attack, a disfigured cafeteria chef (Wade Wilson) struggles to fulfill his dream of becoming… [More]
#4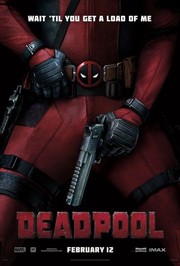 Adjusted Score: 98.782%
Critics Consensus: Fast, funny, and gleefully profane, the fourth-wall-busting Deadpool subverts superhero film formula with wildly entertaining — and decidedly non-family-friendly — results.
Synopsis: Based upon Marvel Comics' most unconventional anti-hero, DEADPOOL tells the origin story of former Special Forces operative turned mercenary Wade… [More]
#3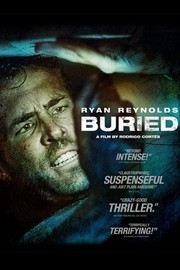 Adjusted Score: 91.421%
Critics Consensus: Wringing a seemingly impossible amount of gripping drama out of its claustrophobic premise, Buried is a nerve-wracking showcase for Ryan Reynolds' talent.
Synopsis: A man is caught in a desperate race against time in this claustrophobic thriller from director Rodrigo Cortés. Paul Conroy… [More]
#2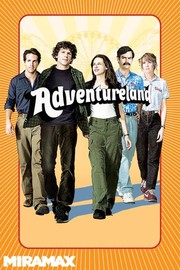 Adjusted Score: 96.052%
Critics Consensus: Full of humor and nostalgia, Adventureland is a sweet, insightful coming-of-age comedy that will resonate with teens and adults alike.
Synopsis: Inspired by writer/director Greg Mottola's own true-life job-from-hell experience, Adventureland stars The Education of Charlie Banks' Jesse Eisenberg as an… [More]
#1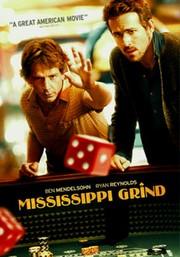 Adjusted Score: 95.028%
Critics Consensus: Well-acted and steeped in Southern atmosphere, Mississippi Grind is a road movie and addiction drama that transcends each of its well-worn genres.
Synopsis: Gerry is a talented poker player, but his gambling habit is getting the best of him. One day, he meets… [More]