(Photo by Walt Disney Pictures, Warner Bros., Marvel Studios, A24)
We didn't get much of a summer movie season in 2020, for coronavirus reasons, so a lot of the year's biggest titles got shifted to 2021. While this impacted previously set plans for other 2021 films — which then got pushed even further back as well — we now have a wealth of the most buzzworthy movies hitting theaters and, in some cases, streaming at the same time. We're finally getting F9, Black Widow, and Candyman. We have horror sequels (Spiral, The Conjuring: The Devil Made Me Do It), exciting animated films (Vivo, Luca), fun family fare (Jungle Cruise, Space Jam: A New Legacy), action comedies (Free Guy, The Suicide Squad), and even a couple of very different origin stories (Cruella, Snake Eyes). There's a little something for everyone, and we're all probably dying to get back to the theater sometime this year, so begin your planning… now!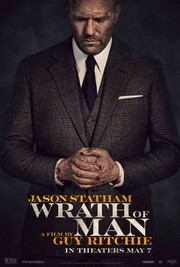 Director Guy Ritchie reunites with Jason Statham for a fourth collaboration, centering on an armored truck company employee who joins a daring heist but may have ulterior motives.More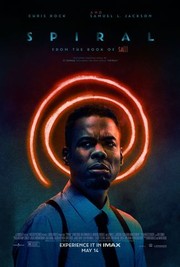 Chris Rock and Samuel L. Jackson headline this revival of the Saw franchise as two cops investigating a series of gruesome — and eerily familiar — murders.More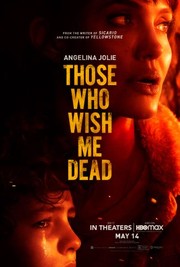 Angelina Jolie plays a forest fire warden who takes it upon herself to protect a young boy who has witnessed the murder of his father in this thriller from writer-director Taylor Sheridan (Wind River).More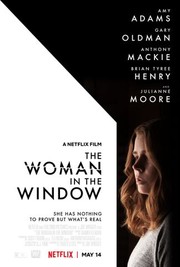 This book adaptation stars Amy Adams as an agoraphobic woman who believes she has witnessed the murder of a neighbor… or has she?More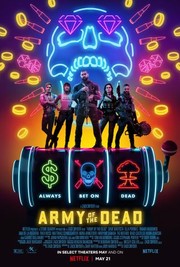 Dave Bautista leads a group of mercenaries on a dangerous mission to rob a Las Vegas casino during a zombie outbreak.More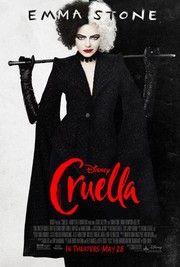 Disney reimagines the 101 Dalmations villain with the help of Emma Stone, who plays the titular aspiring fashion designer whose life takes a criminal turn.More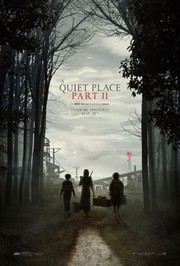 This sequel to the 2018 horror hit follows up with Abbott family as they seek shelter from the film's sound-sensitive monsters and encounter fellow survivors.More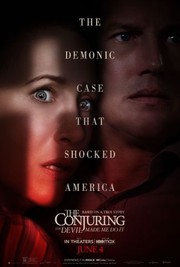 The third chapter in the original Conjuring franchise finds paranormal investigators Ed and Lorraine Warren (Patrick Wilson and Vera Farmiga) looking into a criminal who claims he was possessed by the devil.More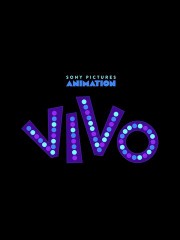 Lin-Manuel Miranda lends his voice to (and provides the songs for) this Sony Animation film about a musical kinkajou in Cuba who helps deliver a message to his his human partner's old flame. More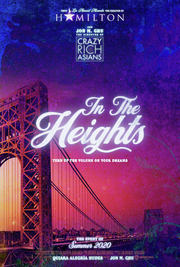 Speaking of Lin-Manuel Miranda, his hit Broadway musical about the people who live in the New York City neighborhood of Washington Heights also gets the big-screen treatment, thanks to Crazy Rich Asians director John M. Chu.More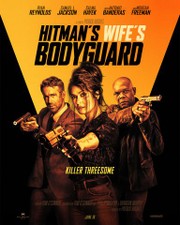 This follow-up to the 2017 action comedy stars Ryan Reynolds as bodyguard Michael Bryce, who is enlisted by Sonia Kincaid (Salma Hayek) to rescue her husband — and Michael's rival — Darius (Samuel L. Jackson).More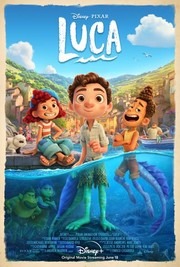 Pixar's latest offering is a coming-of-age tale about a boy who lives on the Italian Riviera and strikes up a friendship with another boy, only to discover they are both secretly sea monsters disguised as humans.More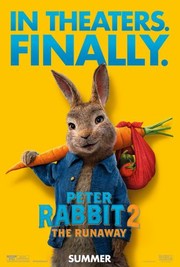 Beatrix Potter's mischief-prone rabbit embarks on a second adventure as Peter (James Corden) wanders away from home and makes new friends as his family comes looking for him.More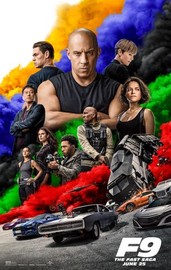 Dom Toretto (Vin Diesel) and his "family" are back in another action-packed blockbuster, as Dom faces off against he brother (John Cena) he tried to leave in the past.More
Based on a notoriously stranger-than-fiction series of viral tweets, Zola follows a Detroit waitress who road-trips to Florida with a stripper acquaintance and ends up spending the craziest two days of her life with her.More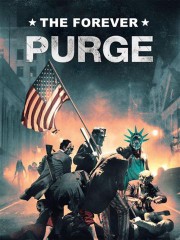 Set after 2016's Purge: Election Year, in which the Purge was officially abolished, this next chapter in the franchise follows a Mexican couple who become stranded on a ranch and besieged by strangers who miss the good ol' days.More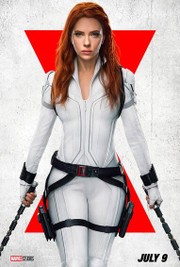 Scarlett Johansson reprises her role as the Avengers super-spy in this prequel film that takes place directly after the events of Captain America: Civil War and finds Natasha grappling with her past as a double agent.More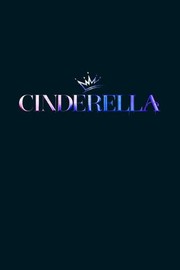 Sony throws their hat into the Cinderella game with this musical comedy version of the classic fairy tale starring singer Camila Cabello as the titular orphan-turned-princess and Billy Porter (Pose) as the fairy godparent.More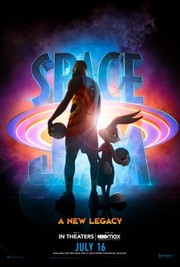 A full 25 years after the original Space Jam, LeBron James puts a new spin on the story. This time, Bron is transported to a digital world and must team up with the Looney Toons to defeat an evil AI's Goon Squad in a game of hoops. More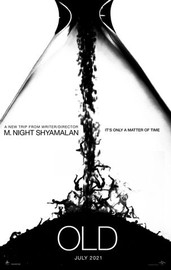 M. Night Shyamalan's latest follows a family on vacation who discover the secluded beach where they're relaxing is mysteriously causing them to age rapidly. It seems straightforward, but you know Shyamalan loves his twists.More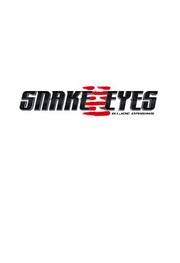 This spin-off of the G.I. Joe universe is an origin story for the mute ninja/commando known as Snake Eyes, with Crazy Rich Asians' breakout star Henry Golding in the title role.More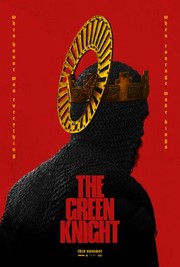 Writer-director David Lowery (The Old Man and the Gun) brings us a haunting vision of the 14th century poem Sir Gawain and the Green Knight, with Dev Patel in a medieval fantasy adventure splashed with a touch of horror.More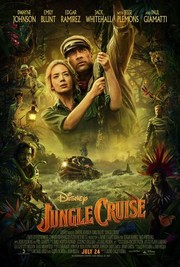 Disney unleashes its next theme park ride-inspired movie, starring Emily Blunt as a scientist who hires Dwayne Johnson's riverboat captain to take her down the Amazon in search of the mythical Tree of Life.More
Matt Damon stars in director Tom McCarthy's (Spotlight) thriller about an Oklahoma oil-rig worker who travels to Marseille, France to clear his daughter's name when when she is imprisoned for a crime she says she didn't commit.More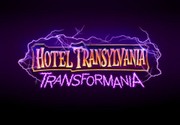 Adam Sandler won't be returning to voice Dracula, but everyone else is back in the final chapter of this series, which will see the focus shift more to Dracula's daughter Mavis (Selena Gomez) and her human husband Johnny (Andy Samberg).More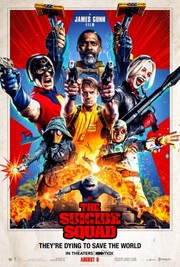 Director James Gunn helms this soft reboot of the famously panned 2016 DC movie, with folks like John Cena and Idris Elba joining the group of criminals who are sent to take out a Nazi-era prison in South America.More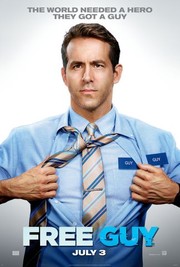 What if a non-player character (NPC) in a video game suddenly became self-aware? That's the idea behind Free Guy, an action comedy starring Ryan Reynolds as Guy, the NPC in question who decides to take his destiny into his own hands.More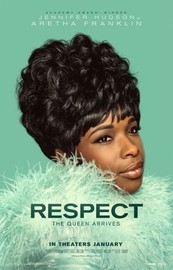 Aretha Franklin gets the biopic treatment courtesy of Jennifer Hudson, who stars as the legendary singer in her youth, alongside Forest Whitaker, Marlon Wayans, and Marc Maron.More
Tom Hanks goes post-apocalyptic in this story about the last surviving man on Earth, an inventor, who creates a robot to keep him and his dog company. This will be the feature directorial debut of frequent Game of Thrones director Miguel Sapochnik.More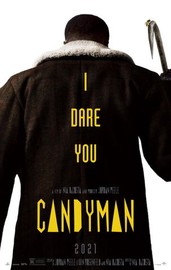 This sequel to the 1992 horror classic takes place in the same neighborhood, now gentrified, where an artist explores the legend of Candyman in his work and unknowingly opens a door he may not be able to close.More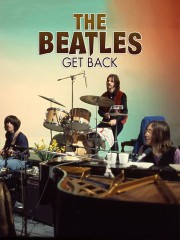 Peter Jackson returns to documentary filmmaking with this portrait of the Fab Four and the making of the 1970 album Let It Be, recut from the footage that Michael Lindsay-Hogg captured for his film, also called Let It Be.More
On an Apple device? Follow Rotten Tomatoes on Apple News.